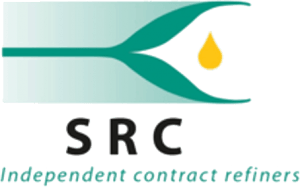 Easy & Simple Installation due to integration of both measurement and control
Combined solution enables for fast and rapid control
Digitalization of the asset with real time data
Heat exchanger lifetime prolongation with extensive data insight
Background 
Established in 1996, Special Refining Company (SRC) is a renowned employment service provider in the food industry, specializing in vegetable oils and fats. As a subsidiary of the esteemed Pieter Bon Group, SRC operates exclusively as a service-oriented entity, devoid of any commercial activities.
Control Requirements 
Heat exchangers play a critical role within SRC, facilitating the cooling of raw or refined oil to the appropriate temperature for further refining processes or storage. The efficiency of this cooling process directly impacts the quality of the oil. Additionally a good heat exchanger efficiency reduces the risk of potential damage. From a carbon food print reduction point of view, SRC leverages from residual heat captured by the refined oil to warm up the water and optimize energy reuse in the production process.
Traditionally, in conventional heat exchanger applications, a control valve is installed, and a setpoint is provided to regulate the valve opening percentage. The percentage of valve opening is determined by the temperature of the process fluid on the cooling water outlet side of the heat exchanger. The temperature is measured with a temperature sensor and communicated to the Distributed Control System (DCS), which generates the setpoint to the valve. However, this setup introduces latency that can affect the efficiency of the heat exchanger. Furthermore, a traditional setup falls short on measurements, which generates data, to perform comprehensive analysis of the heat exchanger's efficiency.
FOCUS-ON Solution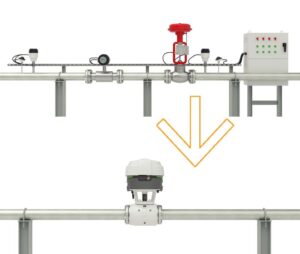 By replacing the traditional valve with a FOCUS-1, the process operator maintains all required control & monitoring capabilities with additional insights into the efficiency of the heat exchanger. By combining all the measurement & control components in one device, the operator can, based on the data collected by FOCUS-1 decide the best control behaviour regardless of any process condition changes.
Instead of having a separate temperature sensor connected to the DCS to determine the setpoint of the control valve. The Temperature setpoint can be given directly to FOCUS-1 via conventional communication protocols. FOCUS-1 internal PID Controller determines the best valve position for the desired flow rate.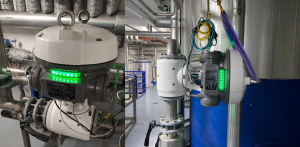 Customer Benefit
A faster and more stable control results in a higher performance of the heat exchanger. This results in lower energy consumption in periods of less heat supply or more production demand. During this period FOCUS-1 collects all data including control behaviour & measurement parameters of to the Heat Exchanger. In case of any changes in process conditions FOCUS-1 will detect, alarm and advise in case necessary. This all resulting in a longer lifetime with lower OPEX expenditure.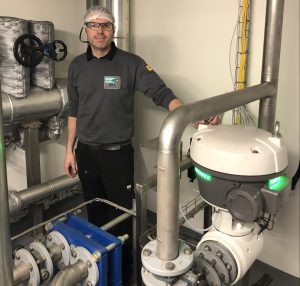 Product used: FOCUS-1
The Smart Meter Valve For Flow, Pressure and, Process Control
An All-In-One solution features, control valve, flowmeter, pressure and temperature sensors
All components are standard SAMSON & KROHNE Devices successfully used for decades
All sensors are designed redundantly
Contact
Would you like further information about these or other applications?